Event 2014: Mainstream Conference
The Asset Management Conference for companies that care about leadership, people and culture
Join us at the Mainstream Conference where one of our clients, Exxaro, will present their case study: "Using mobile devices to improve inspections".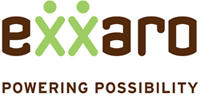 While implementing a Structural Integrity Management System (SIMS), Exxaro realized that automatic capturing of job tickets as well as rapid creation of notifications in SAP PM was essential. A mobile device solution was implemented that could guide an artisan through an inspection, allowing him to easily and quickly create PM notifications and automatically compile inspection reports for the foreman to review. The success of the solution became evident when other departments started utilizing it for ad-hoc PM notifications too.
Speakers: Odette Dannhauser, Engineer, Mobile Equipment & Technology and Hendrik du Plessis, PAM Senior Solutions Architect , Information Management, Business Solution Provision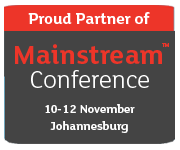 The Mainstream Conference is a vibrant community where asset management leaders and teams come together to share knowledge, experience and innovation. Mainstream is an interactive experience rather than a sit-and-listen conference. Join us for 28+ sessions, workshops, roundtables and panel discussions, plus a plethora of networking opportunities and social gatherings. It is designed to help each other pinpoint new and different ways to increase reliability, reduce risk, embrace new technologies and standards, and unlock the true potential of your assets and your people.
10-12 November 2014
The Maslow, Sandton, Johannesburg